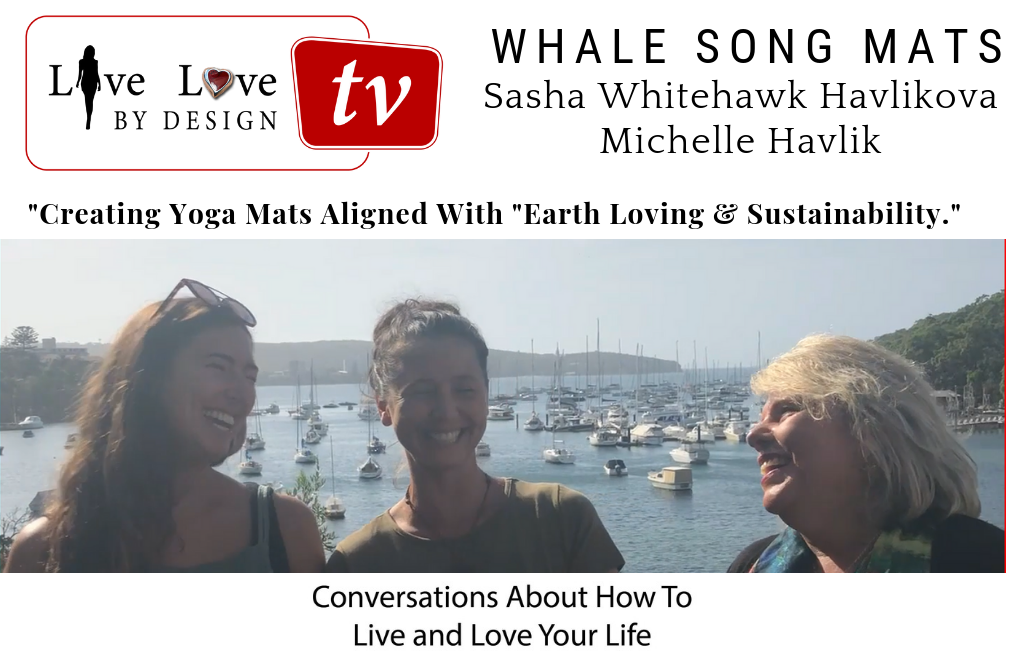 Today Karen is chatting with Sasha Whitehawk Havlikova and Michelle Havlik the founders of Whale Song Mats.
Michelle and Sasha are two sisters from the Northern Beaches area of Sydney, Australia. They share a deep love for the Ocean and Mother nature and after many a beach clean, they wanted to create a tool of awareness around Ocean conservation and daily sustainable living choices.
As they both enjoy yoga and holistic living, they were surprised to find many people still used toxic regular yoga mats that are harmful to the body and the earth.
So, Whale Song Mats was created ~ Eco rubber/organic jute yoga mats to educate and inspire.
Enjoy this fun and very informative conversation with Sasha and Michelle and make sure you follow the links below to check out their awesome whale song mats.
We look forward to reading your comments below.
https://www.livelovebydesign.com/llbdtvshows/whalesongmats/