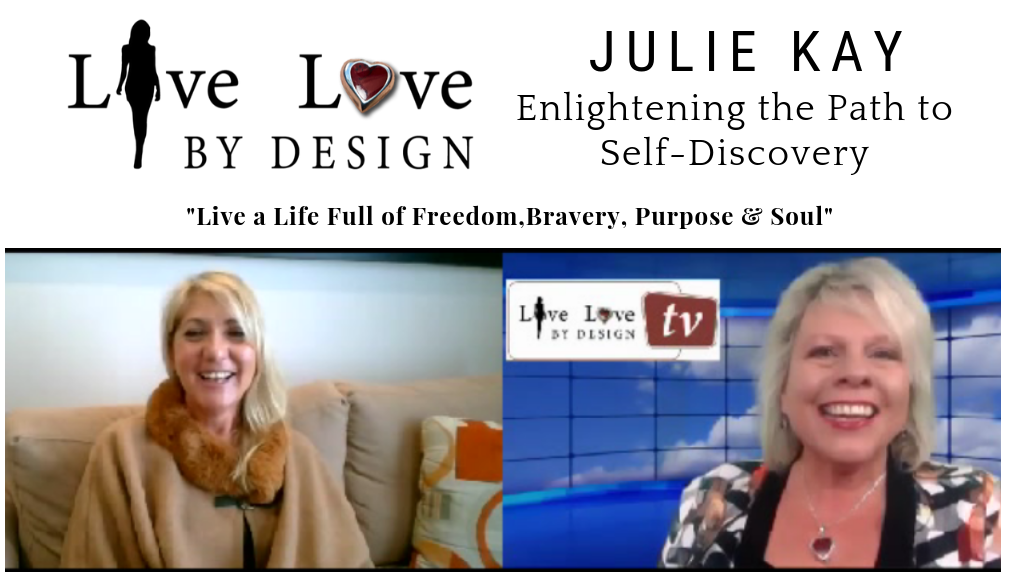 In this episode Karen is chatting with Julie Kay a Spiritual Profiler and Empowerment Mentor. Julie takes us on a journey explaining and sharing many, many gems, like
• how our life is about balancing our ego and our spirituality. She shares the differences between your spirit and your ego and how they are both communicating with you simultaneously.
• Also the real reason behind people pushing your buttons and why you should rejoice when they do! Julie truly is an amazing guest, one who is connected in both this realm and beyond.
We are all truly blessed that she has taken the time to share some of her wisdom with us today. Enjoy and you can find out more about Julie and download her special gift to you, by visiting https://www.livelovebydesign.com/llbdtvshows/juliekay/