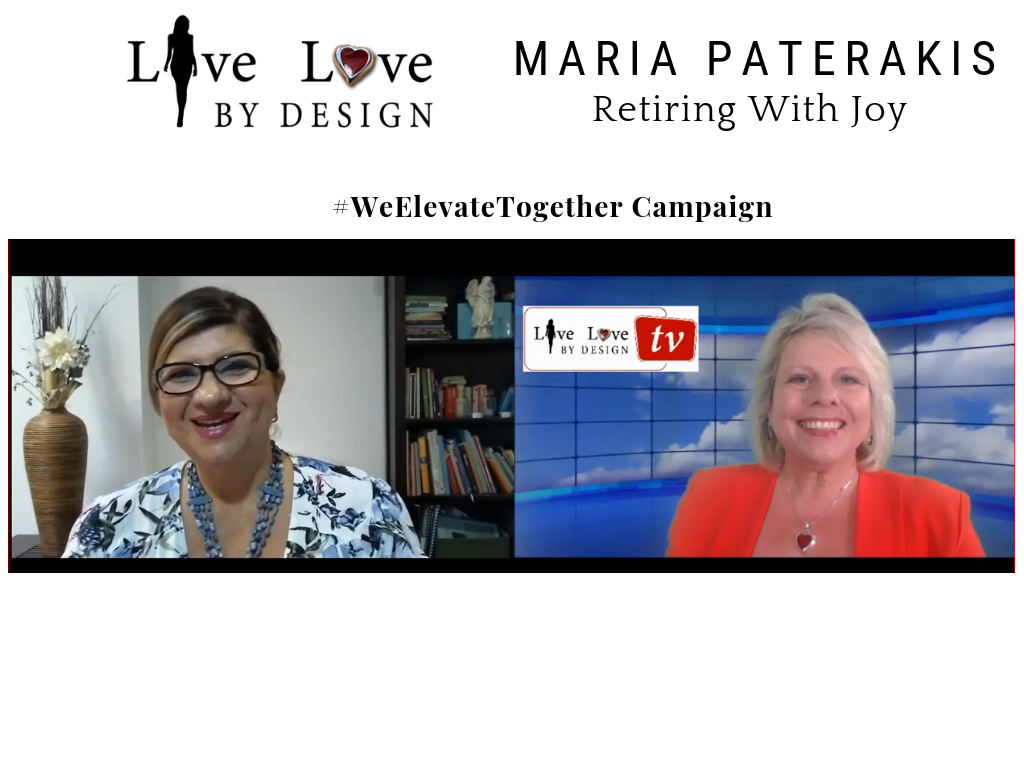 Today Karen is chatting with Maria Paterakis, the founder of Retiring With Joy TV show, programs and events.
Maria was a guest on the show in 2018 and now she is returning to discuss her campaign #WeElevateTogether ~ Women Elevating Women.
Maria believe It's time to change the culture amongst women. It's time for women to get together with other women and decide to nurture and elevate the women around them.
This will happen when women act TO-GET-HER, the positive uplifting way of truly seeing her and understanding her. Decide to become conscious of your thoughts and actions towards other women. Next time you see bullying going on amongst women, step up and don't turn a blind eye.
Enjoy this conversation with Maria, it truly is a thought-provoking conversation that is long overdue. For women to take their equal stance alongside men, they first have to value, respect and inspire other women.
We look forward to reading your comments below.
For more information about Maria and the #WeElevateTogether campaign please visit:
https://www.livelovebydesign.com/llbdtvshows/weelevatetogether/