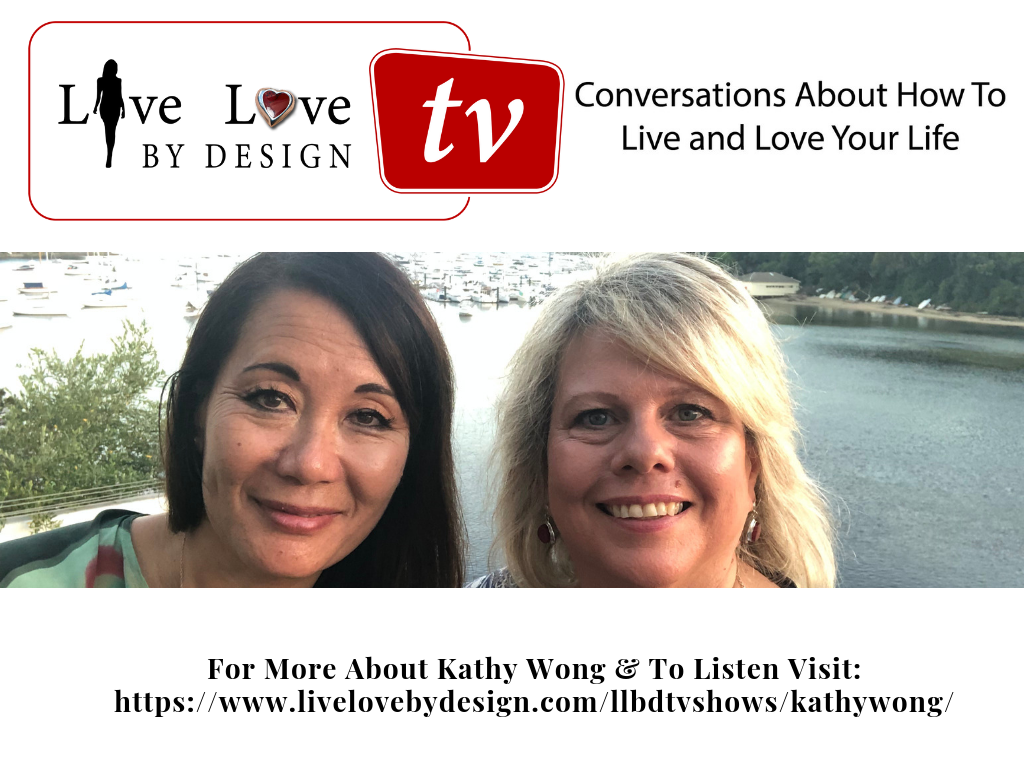 Today, Karen is chatting with Kathy Wong, a long-time friend and collaborator. Karen and Kathy have had many fun times as they have driven to and attended many networking events together.
Kathy has spent the last seven months travelling world and has discovered and found many treasures within that time. Mainly the journey to her self-love. Kathy was surprised to find how she had always put others before herself. She now realises that when we look after our needs first, we are then in overflow and can more easily assist others.
She is living and definitely walking her talk as she continues to travel around the world, mentoring others on how they can achieve prosperity in all areas of life and within the four Live Love By Design Pillars ~ All About You. All About Your Relationships. All About Your Expertise. All About Your Wealth-Creation.
Enjoy this conversation and for more information about Kathy and to receive your free gift from her, please visit https://www.livelovebydesign.com/tvshows/kathywong